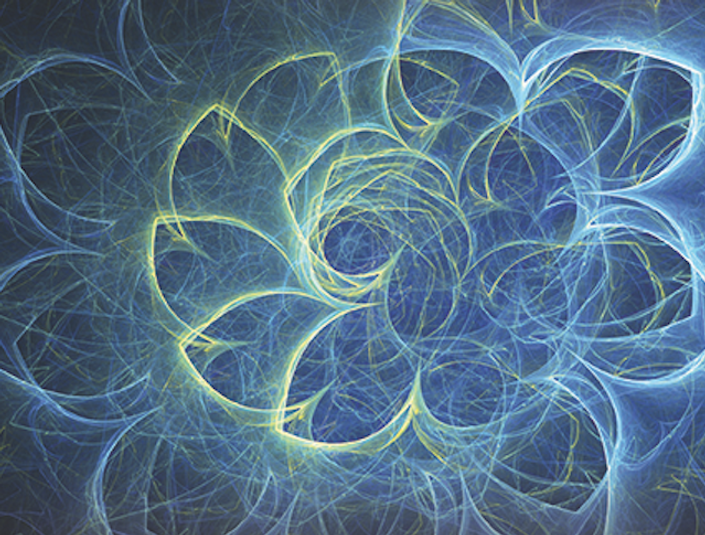 The Cosmic Hologram
Explore In-formation at the Center of Creation
PLEASE NOTE THAT THIS COURSE IS NOW AVAILABLE ON OUR NEW PLATFORM.


Humanity urgently needs to expand our collective awareness and radically change our behaviors if we are to survive and thrive as a species and live in sustainable harmony with our planetary home, Gaia. Our global emergency needs transforming into the emergence of our conscious evolution.
To answer this need, a scientifically based and integral WholeWorld-View is emerging that reconciles with universal spiritual experience to co-create a unifying breakthrough in the understanding of humanity, evolution and the nature of consciousness and reality itself.
Latest scientific discoveries show the information whose existence, flows and interactions are the basis of our technologies is exactly the same as the universal in-formation that makes and is all we call physical reality.
The recognition that material reality is essentially ephemeral and information is physically real is converging. Not only is information more fundamental than energy and matter and more primary than space and time but is the basic stuff of our entire Universe.
Crucially it is revealing the integral perception that consciousness is not something we have; it is what we and the whole world are.
The purpose of the course is to share and explore the scientifically based and emergent WholeWorld-View to enlighten and empower students.
Laying out the emergent WholeWorld-View, the course follows the structure and expands on the content of Dr Jude Currivan's book The Cosmic Hologram: In-formation at the Center of Creation (Inner Traditions March 2017), including:
Restating, expanding and reunifying the nature of physical reality at all scales and levels of existence and awareness in terms of in-formation
Reconciling Quantum and Relativity Theories; showing that energy-matter and space-time are complementary expressions of in-formation and explaining how our Universe both exists and evolves as a coherent and unified entity
Revealing the dynamic in-formational patterns that underpin and make up all of physical reality at all levels from the fundamental Planck scale to the entire Universe
Recounting the in-formational origins and evolution of biological species and co-evolutionary partnership of our entire planetary biosphere
Relating supernormal attributes of human consciousness as natural phenomena of our nonlocally unified Universe
Reciting eight principles of conscious co-creativity
The course combines intellectual rigor with personal and group reflection, interspiritual experience and creative expression to engage and empower students in understanding and embodying the WholeWorld-View
It also invites you to experientially attune with its tenets to expand and re-soulve inner and outer perceptions that enhance your nonlocal awareness; not merely for personal benefit and well-being, but to appreciate and serve the ultimate oneness of all life.
Course Learning Outcomes
By the end of the course, you should be able to:
Demonstrate understanding and be able to describe, evaluate and discuss the basic tenets of the WholeWorld-View as presented during the course
Identify three key insights into the nature of consciousness and reality obtained as a result of the course
Effectively communicate verbally and in writing how the course may have changed and/or empowered your own sense of the unity awareness of the WholeWorld-View
Attune to, determine and record how your intended future behaviors might be positively altered as a result of the course
Identify for each of the eight principles of conscious co-creativity a historic or present event or circumstance in your life where the course has offered insight as to how to behave in a more unified and beneficial way for themselves, others and Gaia
Attune to, envision and describe how your perceiving the WholeWorld-View can empower transformational change on a global collective and planetary level
Your Instructor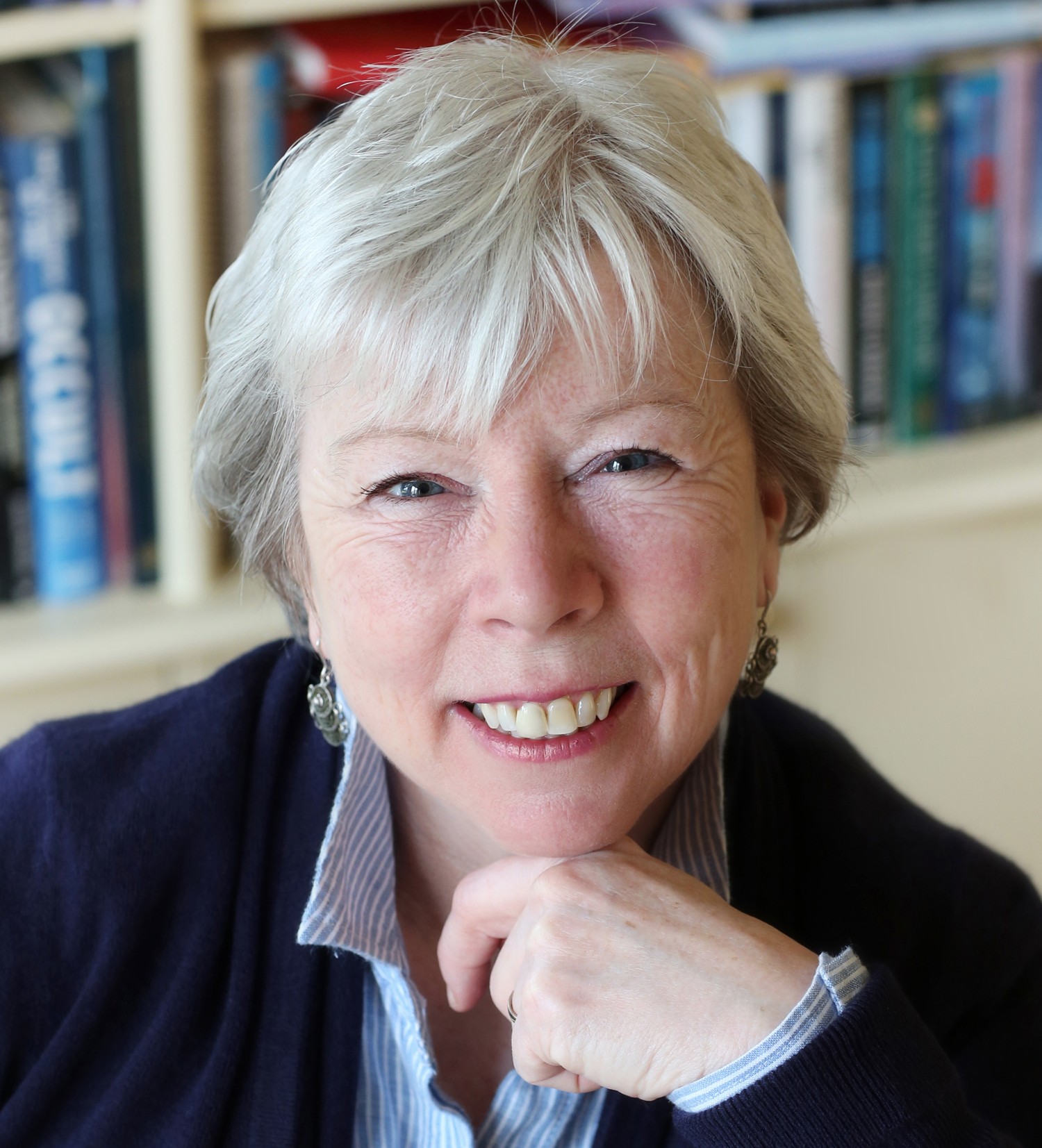 I am a cosmologist, planetary healer, futurist and author. A life-long researcher into the nature of reality, I have a Masters Degree in Physics from Oxford University specializing in quantum physics and cosmology and a PhD in Archaeology from the University of Reading in the UK researching ancient cosmologies.
Following an international business career culminating in my being one of the most senior businesswomen in the UK I then chose in the mid-1990s to move on to pursue a calling to serve the emergence of a global shift of awareness. I have journeyed to some seventy countries, have extensive experience and knowledge of world events, international politics, global economic and financial systems and future trends and have spoken on transformational reforms in the UK, US, Europe, Japan and South Korea.
Also fully keeping up with the latest scientific discoveries across many fields of research, I integrate leading edge science, research into consciousness and universal wisdom teachings into a wholistic WholeWorld-View. This underpins my work aimed at raising awareness and facilitating transformational and sustainable resolutions to our collective and planetary issues. I am a member of the Evolutionary Leaders Circle (www.evolutionaryleaders.net) and live in Wiltshire, England.
My sixth book The Cosmic Hologram (Inner Traditions, Spring 2017) which Ervin Laszlo, who has written the foreword calls a tour de force, shares the imminent scientifically-based revolution in awareness of an in-formed and holographic Universe where: "consciousness isn't something we have but what we and the whole world are".
It is the first of the Transformation Trilogy whose second and third books will be Gaia: Her-Story and Many Voices, One Heart. www.judecurrivan.com
All courses and all Learning Journeys are open to lifelong learners and all students for credit toward their degrees and also for certificates.
If ready to register for specific courses, select a registration option below or email Registrar Stacy Newman.
New to Ubiquity University? VISIT WEBSITE, Click GET STARTED & APPLY NOW.

For further information, please contact Ubiquity's Director of Admissions and Student Support, Constantina Clark.
Frequently Asked Questions
When does the course start and finish?
If you purchase the Lite version, it is completely self-paced and so you decide when you start, when you end and how long you take. If you purchase the Immersive or Academic versions, you take the course with other students and a Course Facilitator. For these versions, there are three starts per year - the beginning of January, May and September.
How long do I have access to the course?
How does lifetime access sound? After enrolling, you have unlimited access to this course for as long as you like - across any and all devices you own.
What if I am unhappy with the course?
We would never want you to be unhappy! If you are unsatisfied with your purchase, contact us in the first 30 days and we will give you a full refund.